From the Shelf
My Year of Proust
In September, I finished Marcel Proust's In Search of Lost Time, concluding a year-long enchantment in what quickly emerged as my most profound personal reading experience to date. What I didn't appreciate is what happens after you think you've hit your peak.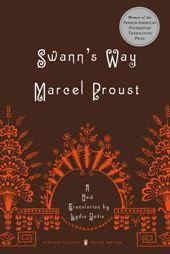 I believe more have started Proust than finished, so how did it go for me? From the beginning and throughout, my mind frequently recalled that convention of the Golden Age of cartoons (of all things) when Bugs Bunny, say, would float above the ground and through a window, beguilingly led by the gravity-defying aroma of the perfect porridge. Or maybe it was pie.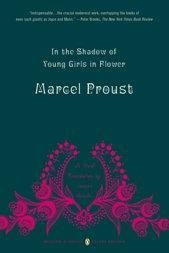 Lydia Davis's translation clinched it in the first volume, carrying me through an open window into the life of my new best friend, our narrator. And I stuck with him--even the times when he is more than a complete ass and is, alarmingly, horribly and cruelly offensive--just as he stuck with me, patiently unfolding a world that is, by many turns, familiar yet also extinct. European culture, of the kind to which we are given entrée, might have been transformed by the Great War, but people not so much. I recognized myself and many others in most every page, while touring a life beyond my reach.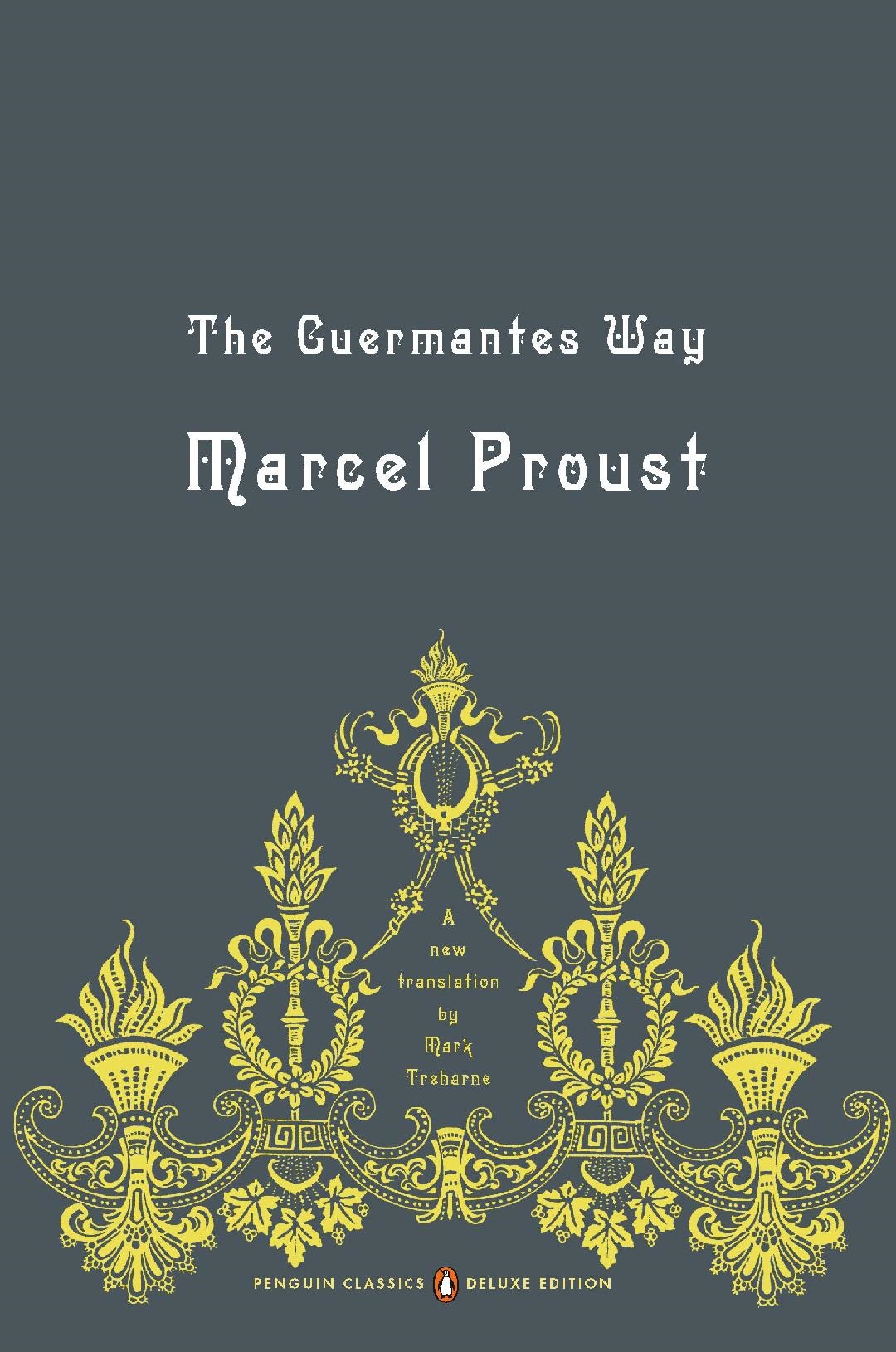 And then it ended, and I've been living with olfactory withdrawal since. Progressing from one book to the next, as many of us do, the completion of one book is to anticipate the next, and that has been the hardest thing about my year of Proust: I haven't wanted to read anything next. What could be next? I have picked up other books since, some finished, others not. Nothing suits. For all that I did find in Proust, I have not found a taste for what comes after.

In this Issue...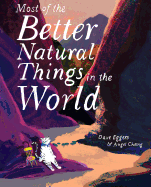 Dave Eggers's stunning picture book introduces the youngest readers to words that identify the natural world's wonders.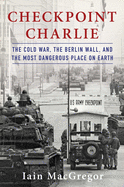 Iain MacGregor captures the tense history of the Berlin Wall and its most famous gate, Checkpoint Charlie.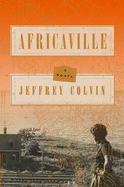 The centuries-old yet little-known history of a black coastal settlement in Nova Scotia inspires Jeffrey Colvin's affecting multi-generational debut novel, Africaville.
Review by Subjects:
Fiction ⋅ Mystery & Thriller ⋅ Biography & Memoir ⋅ History ⋅ Social Science ⋅ Psychology & Self-Help ⋅ Nature & Environment ⋅ Children's & Young Adult

Upcoming Events
Miss Anastasia's 20th Twigversary!
02/20/2020 - 7:00PM
Save the date! More information to follow. Thursday, February 20 EVENING Miss Anastasia's 20th Twigversary 02-20-2020 Grown Up Party
Jack Clark Robinson, Franciscan Friars Coast to Coast
02/20/2020 - 5:00PM
Six Franciscan provincial archives preserving records and the collective memories of hundreds of Franciscan friars across the country have contributed to this work. Jack Clark Robinson, a Franciscan himself, has studied and taught the history of his brothers for a quarter of a century and currently serves as minister provincial of the Our Lady of Guadalupe Province in the Southwest United States. About Franciscan Friars Coast to Coast: Franciscan friars entered the religious landscape...
Miss Anastasia's 20th Twigversary Storytime, Friday AND Saturday!
02/21/2020 - 10:30AM
RSVP for this event! IT'S HAPPENING!! #missanastasiajoy 's #20thTwigVersary!! We are so excited we are having 2 parties!!! Mark your calendar for Friday, February 21 at 10:30 AM for TwigVersary Storytime & Saturday, February 22 10 AM to 1 PM Miss Anastasia's Open Air Open House TwigVersary celebration!! RAIN OR SHINE! Costumes welcome :theme woodland fairies and creatures!! At both parties Miss Anastasia is collecting gently used or new children's or young adult books to be...
Dr. Dorian Williams, Sr, Strategic Planning for Black Folk
02/21/2020 - 5:00PM
Lt. Col (retired) Dorian R. Williams, Sr. is proudly the Air Force's first-ever black man to receive a direct commission as an Aerospace Physiologist. Dorian has three master's degrees and earned his Ph.D. by the age of 33. Dr. Williams is a man of faith and has pastored, planted, or overseen a host of dynamic and multi-cultural ministries in the U.S., Japan, Manila, West Africa, Guam, and Italy. Also, an entrepreneur and business accelerator—Dorian has launched successful nonprofits,...
Sarah Keeling, Psalm Prayers for Kids
02/22/2020 - 11:00AM
Hi! I'm Sarah. I'm a God follower, wife, and mom to a very active elementary aged boy and new baby boy. I have a background in counseling, love teaching children the Bible, and I'm passionate about helping people around the world know Jesus. Several years ago I started Heart Work Tees as a way to encourage other women that their service matters to God and to make a global impact by using the profits to support Bible translation. I had no idea how much I would come to love supporting Bible...
The Wild Detectives, Reading Quirks-Weird Things That Bookish Nerds Do!
02/23/2020 - 12:00PM
The Wild Detectives is a independent bookstore, bar and venue in Oak Cliff, Dallas, that encourages community-driven cultural conversations. Since its opening in 2014 this small bookstore has hosted over 600 events and featured authors and artists such as Ben Fountain, Leni Zumas, Morgan Parker, Damien Jurado or Bill Callahan, just to mention a few. They also maintain a strong Spanish language calendar of events, having promoted some of the best young Latin American voices, featuring...
Mo Saidi, Esther and the Genius
02/24/2020 - 5:00PM
A physician and writer, MO H. SAIDI was born in Iran, moved to the United States in 1969, and became an American citizen in 1975. Saidi has won a first-place award of the Iowa Poetry Association, and in that same year, he earned a master's degree in English and American literature and language from Harvard University. Saidi has published a book of essays regarding women's health issues, three collections of poetry; a collection of short fiction, The Garden of Milk and Wine; and in 2015, The...
Book Candy
Peter Pan's Dark Side
"Peter Pan's dark side emerges" with the release of J.M. Barrie's original manuscript, the Observer noted.
---
Ted Geisel wrote the song lyrics. Mental Floss offered "12 spirited facts about How the Grinch Stole Christmas."
---
"Pass the Little Ribbons: A Pasta Word Quiz." Merriam-Webster challenged foodie word fans to "match the pasta with its meaning in Italian."
---
Neil Gaiman "talks dreamily about fountain pens, notebooks & his writing process" in an interview with Tim Ferriss via Open Culture.
---
A signed copy of Harry Potter and the Chamber of Secrets "bought for a penny has been sold at auction for £2,300 [about $3,025]," according to the Scotsman.
---
From Thomas Paine to Lorraine Hansberry, 6sqft explored the neighborhood of "31 literary icons of Greenwich Village."

Great Reads
Rediscover: No Ordinary Men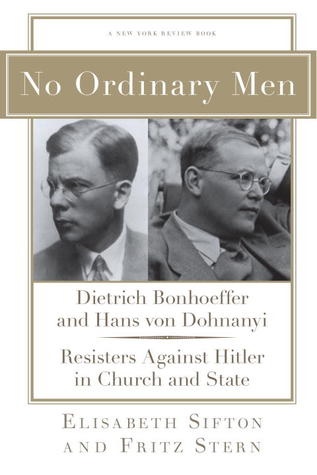 Elisabeth Sifton, who the New York Times called "a widely respected book editor and publisher who burnished manuscripts by many of the 20th century's literary lions," died December 13 at age 80. In a long career at such illustrious houses as Viking, Knopf and Farrar, Straus & Giroux, she edited, among others, Saul Bellow, Isaiah Berlin, Don DeLillo, Carlos Fuentes, Philip Gourevitch, Michael Ignatieff, Stanley Karnow, Robert MacNeil and Peter Matthiessen.
Sifton was also an author. In 2003, she published The Serenity Prayer: Faith and Politics in Times of Peace and War, which in part told the story of the famous "serenity prayer," best known because of its adoption by Alcoholics Anonymous, that was written in 1943 by her father, famous theologian Reinhold Niebuhr. She put the prayer in its intended context--as an appeal for grace, courage and wisdom in a time of war--and she told of Niebuhr's efforts to fight fascism and promote social justice, racial equality and religious freedom.
Her other book--co-written with her husband, Fritz Stern, the eminent historian of Germany--No Ordinary Men: Dietrich Bonhoeffer and Hans von Dohnanyi, Resisters Against Hitler in Church and State, was published in 2013. Theologian Bonhoeffer and his brother-in-law von Dohnanyi together worked against the Nazi state, both philosophically and politically, likely doing what Sifton's father would have done were he in Germany instead of the U.S. in the same period.
The Serenity Prayer is available from Norton ($16.95, 9780393326628), and No Ordinary Men is available from New York Review Books ($19.95, 9781590176818).
The Writer's Life
Reading with... Samuel Shem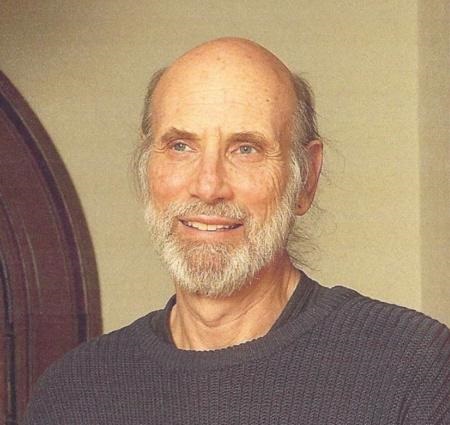 photo: Janet Surrey
Samuel Shem, M.D., is a novelist, playwright and activist, and professor of Medical Humanities at NYU School of Medicine. His novel The House of God, about medical internship, has sold more than two million copies in the U.S. His other novels include Mount Misery, The Spirit of the Place and At the Heart of the Universe. With Janet Surrey he wrote the award-winning off-Broadway play Bill W. and Dr. Bob and the books The Buddha's Wife: The Path of Awakening Together and We Have to Talk: Healing Dialogues Between Women and Men. He has also written the nonfiction essay "Fiction as Resistance." His new novel, Man's 4th Best Hospital (Berkley, November 12, 2019), is the sequel to The House of God.
On your nightstand now:
I read two books at the same time, one fiction, one nonfiction. This keeps both hemispheres of my brain tuned up. The fiction happens to be a perfect book that I'm re-reading, my tattered hardcover of Gabriel García Márquez's Of Love and Other Demons. Set in the 16th century of a fictional Cartagena, Colombia, it has it all--story, suspense, love and death.
My nonfiction reading is Falter by the writer and activist Bill McKibben, who, for 40-some years, has led the fight to save our planet through a nonprofit he founded, 350.org. The book ranges deep and wide over climate change and explains how to stop global warming.
Favorite book when you were a child:
Who remembers?
Your top five authors:
Shakespeare and Tolstoy: both touched by Divinity.
George Orwell: not just 1984, but also Animal Farm and the nonfiction essays.
Eduardo Galeano: the Uruguayan author of the Memory of Fire trilogy, a riveting story of the Americas from creation through many genocides to our current history. A great tale of resistance.
Graham Greene: The Quiet American is the perfect novel on our folly in Vietnam, and a nonfiction work, Getting to Know the General, tells the story of Panama's former leader Omar Torrijos.
Book you've faked reading:
I don't fake. Reading or anything else.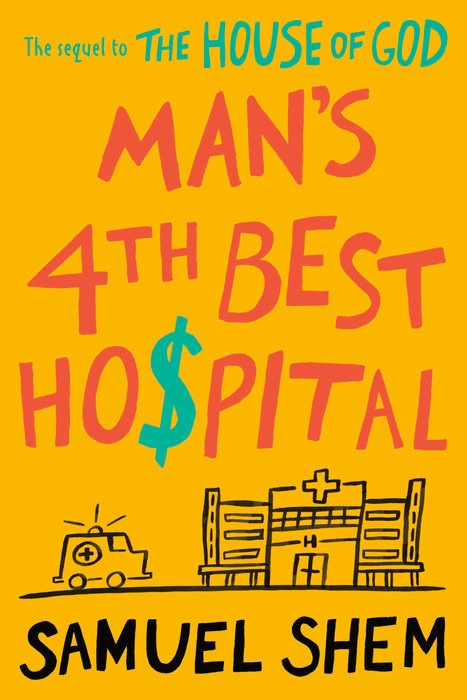 Book you're an evangelist for:
Any volume by Wallace Stevens. A favorite poem is "The Latest Freed Man." And I have to mention Dispatches by Michael Herr. The greatest Vietnam War nonfiction. With '60s cool and incisive truth-telling, it brings atrocity into focus.
Book you've bought for the cover:
Are you suggesting that you can tell a book by its cover? Hmmm.
Book you hid from your parents:
What parents? I was so into books--and sports--that I never quite noticed the parents.
Book that changed your life:
Change my life? So many books, so little changes. My life has been changed by sufferings and loves.
Favorite line from a book:
"The mind creates the abyss, the heart crosses it." From I Am That by Sri Nisargadatta Maharaj, a Bombay shopkeeper and enlightened soul whose dialogues were transcribed in the 1960s. Several of our great American Buddhist teachers, such as Jack Kornfield, traveled to his apartment above his cigarette store to hear him speak.
Five books you'll never part with:
Wallace Stevens, Collected Poems; Joseph Conrad, Heart of Darkness; Vimala Thakar, The Eloquence of Living; Rilke, Book of Hours: Love Poems to God; and Stephen Schlesinger and Stephen Kinzer's Bitter Fruit: The Story of the American Coup in Guatemala.

Book you most want to read again for the first time:
War and Peace. The best summer job I ever had was as toll collector on the Rip Van Winkle Bridge across the Hudson River. I had the midnight-to-8 a.m. shift. After the bars closed at one a.m., traffic slowed way down, and I read. At night on the job, head over heels in love with my now wife, sitting there alone in that quiet booth for hours, reading until first light and the realization of how short the dark of night really was? Well, how could I not fall in love with pretty much everything right then, including Tolstoy and the peaceful war of love?
What is displayed over your writing desk:
A Chekhov quote from a letter to his editor: "The best of writers are realistic and describe life as it is, but because each line is saturated with the consciousness of its goal, you feel life as it should be in addition to life as it is, and you are captivated by it." This set me on my way and keeps me on my way.
Book Reviews
Fiction

Amistad, $27.99, hardcover, 384p., 9780062913722
Orbit, $16.99, paperback, 496p., 9780316449755
New Vessel Press, $15.95, paperback, 151p., 9781939931740
Mystery & Thriller
Crooked Lane Books, $26.99, hardcover, 9781643851358
Biography & Memoir
Harper Perennial, $16.99, paperback, 256p., 9780062889478
History

Scribner, $30, hardcover, 352p., 9781982100032
Bloomsbury, $32, hardcover, 528p., 9781632869241
Social Science
Hachette, $27, hardcover, 272p., 9780316449885
Psychology & Self-Help
Oxford University Press, $29.95, hardcover, 192p., 9780190689988
Nature & Environment
Morrow, $27.99, hardcover, 304p., 9780062971364
Children's & Young Adult

Chronicle, $17.99, hardcover, 52p., 9781452162829
Philomel, $18.99, hardcover, 288p., ages 12-up, 9781524738358